As more essays and columns are added week by week to The Jerusalem Strategic Tribune website, we are also proud to offer an online version of the magazine's first print issue, which is currently being distributed to readers on both sides of the Atlantic. With its main theme being the challenge of "building back" the world order, it could not be more timely.
Those of you who wish to receive The Jerusalem Strategic Tribune in hard copy are welcome to contact us at editor@jstribune.com and provide a (snail…) mailing address.
Click here to download your free copy.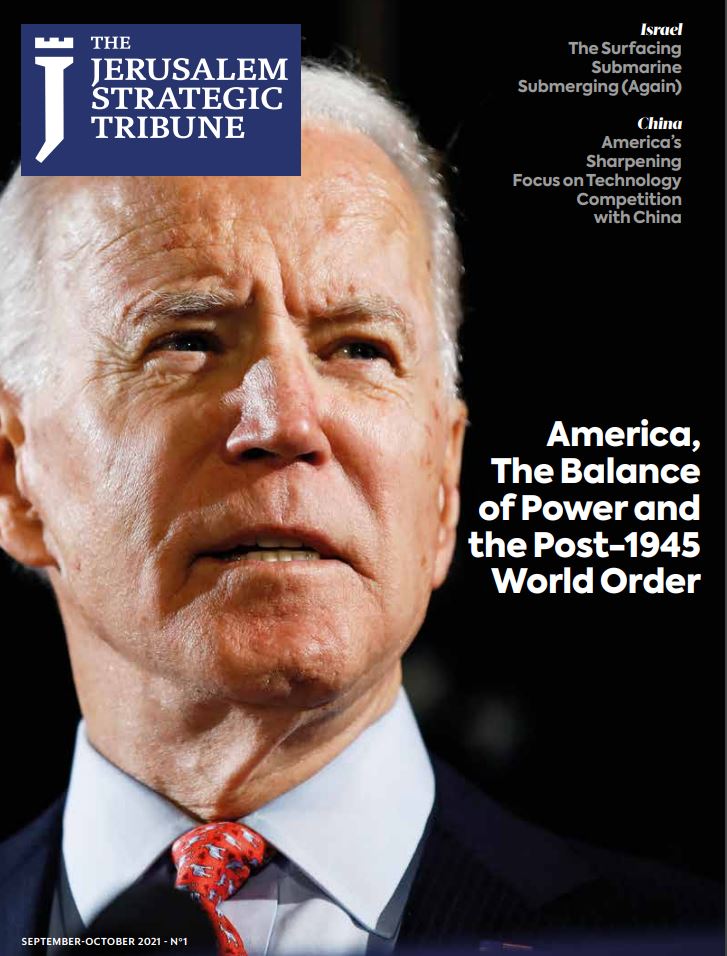 ---
The Jerusalem Strategic Tribune is proud to offer, now and in the future, voices on some of the major debates of our time, concerning the future of conflict, the prospects for progress, and the role of the US–Israel relationship.
We invite you to be part of the discussion on shaping the strategic vision needed to address today's regional and global challenges. Follow The Jerusalem Strategic Tribune on Facebook, Twitter, Instagram, and LinkedIn, and subscribe to get the latest updates.