The consistent message we heard this past week in five meetings with political party leaders is they are tired of campaigning and hope for a decisive result from the elections scheduled for November 1. These will be Israel's fifth parliamentary elections in four years. The polls show Israel's public remains nearly evenly split with support for a Netanyahu-led bloc and a bloc of parties opposed to Netanyahu.
JST publisher Ahmed Charai said in each meeting that Israel's new Abraham Accord partners also hope for a decisive result from these elections; they want an Israeli leadership they can work with over a period of years, not months. He also noted the need for signs of progress on the Palestinian front in order to expand the Abraham Accords to new Arab partners.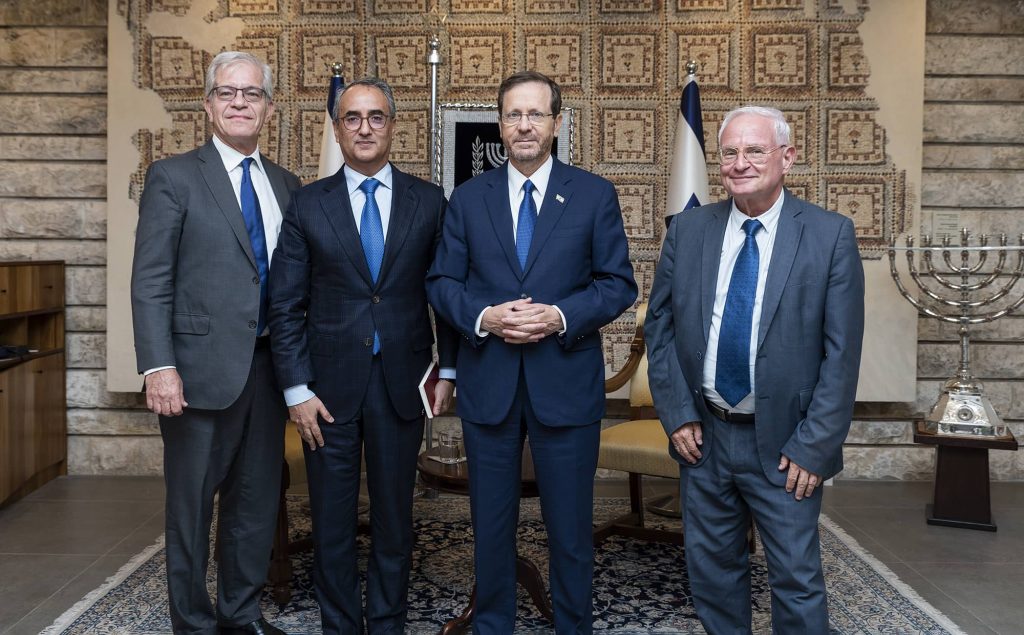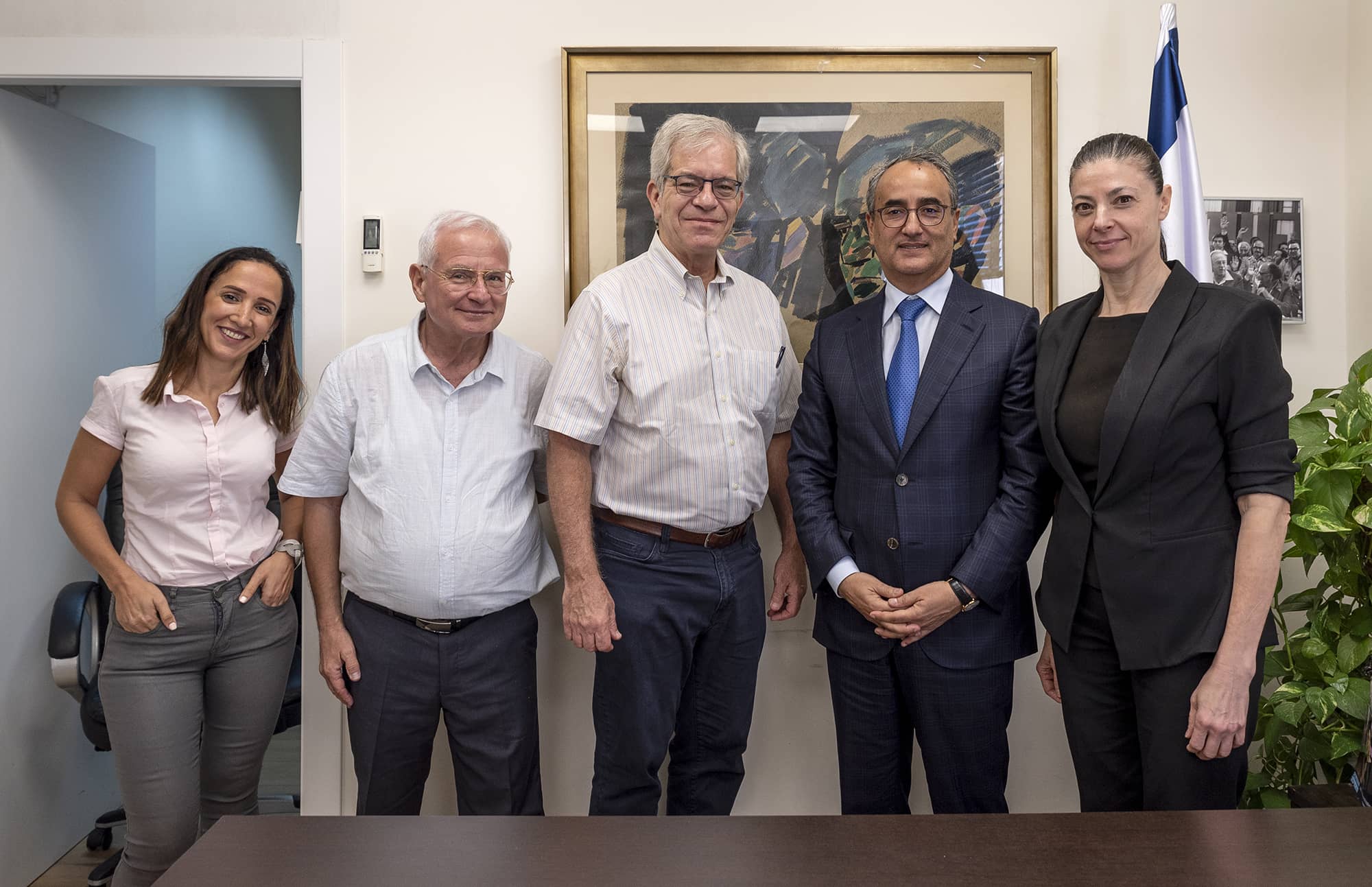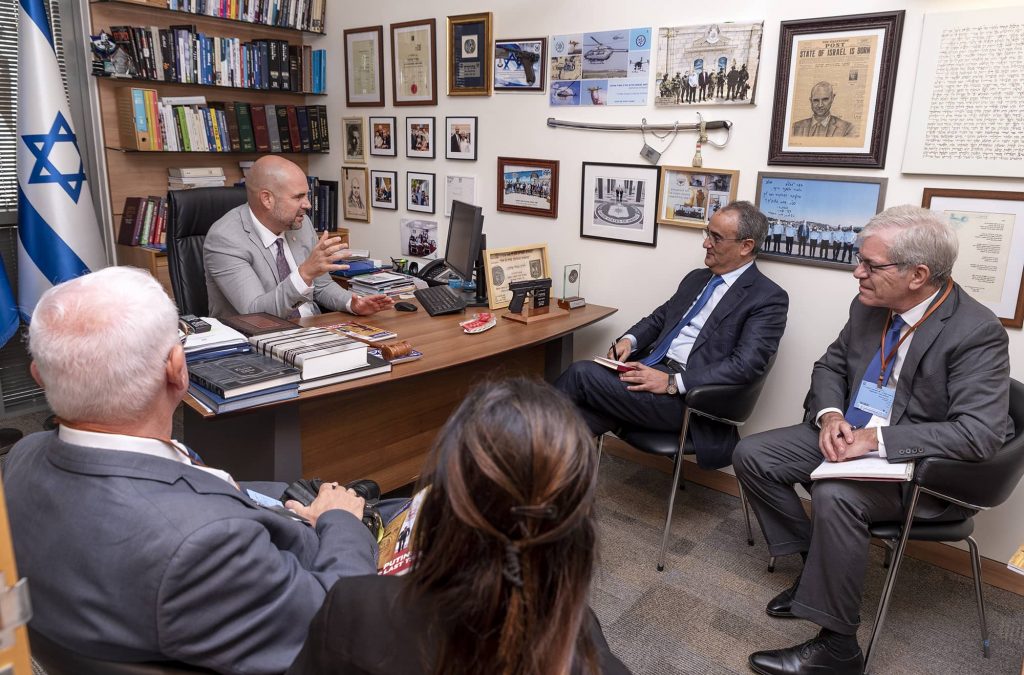 On the right, we met separately with Rabbi Aryeh Deri, head of the Shas party, and with Amir Ohana, number six on the Likud Party election list (and a close confidant of leader of the parliamentary opposition Benjamin Netanyahu). They projected that the Likud's Netanyahu will emerge as the decisive winner in the elections and will lead a coalition with at least a 61-seat majority in the Knesset (which has 120 seats). Netanyahu will avoid a rotational prime minister arrangement, which characterized each of the recent governments, and seek to serve as the prime minister for a four-year term. They both discounted concerns with the far-right, although they didn't rule out including one or more centrist parties in the next governing coalition. But they stressed the need to start post-election coalition negotiations with a 61-seat majority that would include the extreme right-wing party of Ben-Gvir and Smotrich.
On the left, we met separately with Merav Michaeli, transportation minister and head of the Labor Party, and with Karine Elharrar, energy minister and number four in the Yesh Atid Party of Yair Lapid. Michaeli is focused on rebuilding the Labor Party, the party of Israel's founders that has dwindled in recent elections, based on her personal popularity and principled positions of the Labor Party. Elharrar highlighted the important progress toward regional integration during her term of office—the Israel–Jordan–UAE agreement to build solar power and plans to increase natural gas exports to Egypt (and then onto Europe) by doubling the size of an existing pipeline in the Sinai. She said Israel supports Lebanon's natural gas plans as a source of stability for the region, provided of course Lebanon and Israel reach an agreement in current maritime border talks.
We also met with Defense Minister Benny Gantz, who is head of the centrist National Unity Party, who said Israel needs a broad-based government in order to face the existential threat posed by Iran. He stressed that if Iran becomes a nuclear threshold country, it will be emboldened to expand its current aggression against Israel and other countries in the region, both directly and indirectly through proxies.
In addition to our round of the political party leaders, the JST team paid a courtesy call on President Isaac Herzog at his residence and discussed regional developments with him.