The second round of presidential elections in Guatemala on August 20 produced a surprising victor: center-left opposition politician Bernardo Arévalo, who had polled just 11 percent in the first round in June. Guatemalans have voted for change, but with a four-month presidential transition ahead, the election results will not be really final until inauguration day on January 14, 2024. 
How Did Bernardo Arévalo Pull Off the Upset?
Bernardo Arévalo's comfortable win in Guatemala's presidential election was unimaginable just two months ago. Polls leading up to the first round of voting on June 25, and analysis by most national and international observers including this author, gave Arévalo almost no chance to make it into the second round on August 20. He surprised everyone by placing second in the first round, at 11 percent, and rode a wave of public sentiment to the presidency with just over 58 percent in the second round. He won by 21 percentage points over three-time candidate and former first lady Sandra Torres.
Helped by his outsider status and credibility as a former civil servant, Arévalo vowed to break the stranglehold of the country's economic and political elite. The final vote was as much a protest vote against corruption as it was a vote in favor of Arévalo himself.
Bernardo Arévalo is the son of former Guatemalan president Juan José Arévalo, who governed with a populist social democratic agenda during a brief period of democracy from 1945 to 1951. Bernardo was born in Uruguay where his family lived in exile after the 1954 CIA-led coup in Guatemala. Bernardo grew up abroad. He graduated from Hebrew University in Jerusalem with a BA in sociology and Utrecht University in the Netherlands with a PhD in anthropology. He enjoyed a successful career in the Guatemalan Foreign Service, serving in Israel early on and eventually as ambassador to Spain. 
Arévalo was the surprise beneficiary of growing public outrage over the country's corrupt ruling class. While not particularly well organized, this public outcry was building ever since the country's former President Otto Perez Molina and Vice-President Roxanna Baldetti were imprisoned on corruption charges in 2015. The charges were brought by a courageous Attorney General, Thelma Aldana, and supported by the UN anti-corruption office. Their joint investigation uncovered a scheme to bilk the government of millions in import tax revenues by Guatemalan businesses, run out of the Vice President's office with the knowledge of the President.
The corruption cases brought thousands to the streets of the capital, a broad cross-section of Guatemalans gathered for peaceful protests. Out of that outpouring of public sentiment, the center-left Semilla Movement formed as a political party. Bernardo Arévalo was one of its founding members in 2017.
Semilla at first succeeded in electing only a handful of congressional deputies, including Arévalo, in the 2019 election. Instead, the popular demand to end corruption continued through other candidates that inevitably disappointed the voters. Both of the presidents elected in 2015 and in 2019 claimed the anti-corruption mantle yet fell victim to their own corruption scandals, some that touched them directly.
So Arévalo, the son of a popular former president and a principal in the anti-corruption party, Semilla, was a credible outsider and established critic of a corrupt establishment. Semilla's slow start meant he was not viewed as a true threat by the government. He wasn't targeted for criminal prosecution and personal threats like other presidential candidates.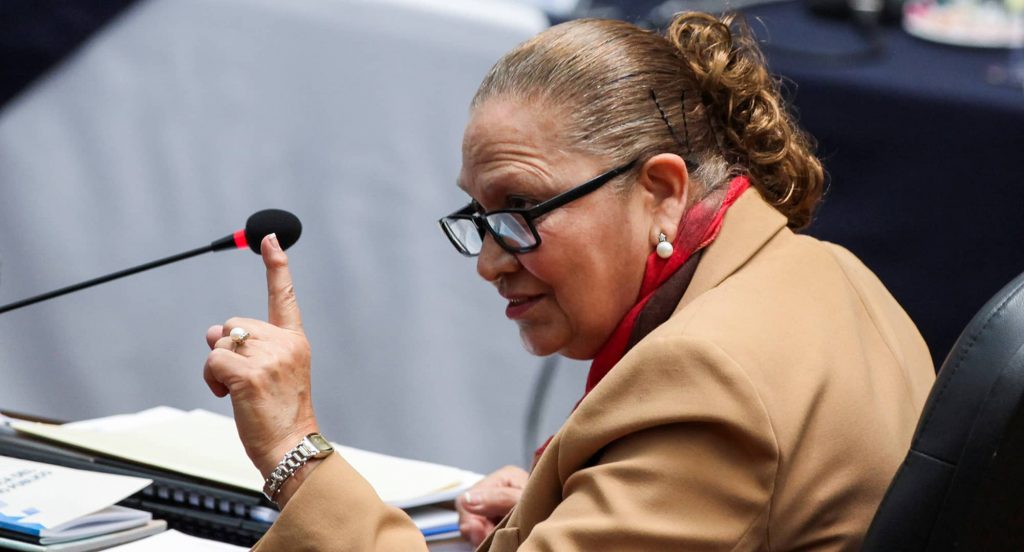 A Difficult Presidential Transition in the Next Four Months
On August 28, the Supreme Electoral Tribunal officially declared Arévalo president-elect. In normal circumstances that would mean that the coming months would be devoted to an orderly transition ending on January 14, 2024. But the situation in Guatemala is anything but normal. 
Establishment politicians and private sector actors with links to organized crime fought back against the anti-corruption crusaders of 2015, first forcing the resignation of the attorney general (replaced by María Consuelo Porras) and ultimately forcing the closure of the UN anti-corruption office in 2019. Since becoming attorney general, Porras has overturned cases and purged prosecutors, investigators, and judges who held corrupt officials accountable. Several dozen former justice sector officials now live in exile in the United States, Mexico, and Costa Rica.
Porras largely ignored Semilla and Arevalo until the first round of presidential elections on June 25 when he unexpectedly qualified for the second round. Since then, she has used all manner of legal maneuvers to disqualify the Semilla party and Arevalo himself – for example, claiming their foundation was illegitimate and accusing Semilla and its founders of fraud. 
Her efforts have threatened to upend an election that was certified by the country's electoral authorities, validated by international observers from the European Union and the Organizations of American States, and recognized as legitimate by many countries, including the United States. Some pressure applied by the United States has to date held the Guatemalan government back from some of its worst impulses. But whether or not Porras will go so far as to attempt to stop Arevalo from holding office and nullify the election results is yet to be seen. 
Post-Inauguration Challenges
Assuming that Porras's lawfare against Arévalo and the Semilla Party fails and Arévalo is inaugurated on January 14, he will face enormous challenges. First, he must rebuild public confidence in the independence of the justice system, an essential ingredient to taking on Guatemala's structures of corruption that have permeated almost every aspect of life.
He will also face problems in Guatemala's economy, the largest in Central America. Yet the country suffers from some of the worst socio-economic indicators in the region. Approximately 50 percent of children under five suffer from undernutrition, and a shocking 80 percent among the heavily indigenous communities of the Western Highlands. Rural health centers, programs for pregnant women and children have all been cut back in recent years. Education is also lagging especially in rural areas where languages other than Spanish are the norm. And access to off-farm employment opportunities are scarce. Unsurprisingly, these factors have contributed to a significant migration to Mexico and the United States.
In a country still dominated by a corrupt political class, the new president will have to negotiate these challenges carefully, reaching out to those in the private sector inclined to support a more competitive future for Guatemala. He will have to lean on a supportive and generous international community. 
His best hope and strongest card is the public mandate he has received from the Guatemalan people. If he plays all three cards well – private sector, international community and Guatemalan people, he may deliver on the hopes and expectations of the Guatemalan people.